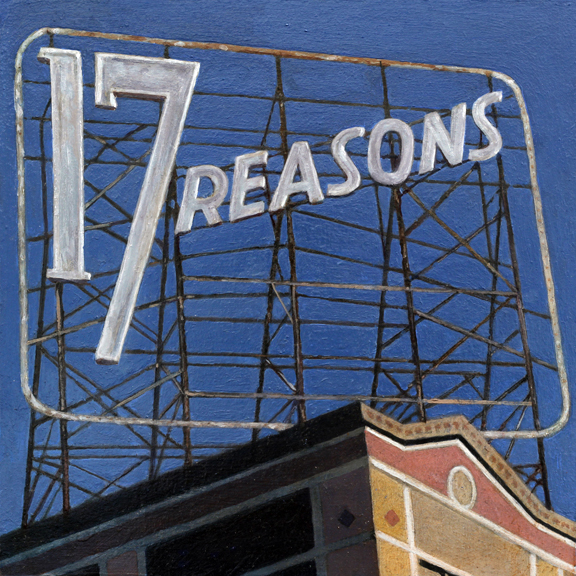 Oil on Board, 12 x 12, 2020
Here is my third attempt to capture this mysterious San Francisco landmark once located on the corner of Mission Street and 17th Street.  It originally said, "17 Reasons Why!"  The "Why" was taken down a few years before the whole sign was torn down in 2002.
Collection of Janet Cowperthwaite and Paul Kilduff
Read more about this great sign at the link below.
http://www.foundsf.org/index.php?title=17_Reasons_Remembered